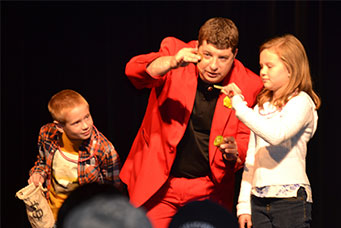 Family Events
Squeaky-Clean Amazing Family Entertainment
Joseph Young's outstanding performances weave his Squeaky-Clean Hilarious Humor, Amazing Magic, and Crazy Audience Interaction for the ENTIRE Family!
Contact Joseph Young | Book Now!
Amazing Magical Birthday Party for all Ages
The "Happy Birthday Show" (45 minutes) – has been kid tested and parent approved. The entire show planned around your child and the age group attending the party. Everyone will be laughing, clapping, and waiting to see what will happen next! The best part: Your child will get to perform on stage in front of all their friends and family members. Best of all is that they get to take a couple of tricks home with them.
The "Deluxe Birthday Magic Show" – is a 60 minute show that includes a magically appearance of a bunny rabbit. Includes Magic Rising Wand and Magic Trick Coloring Book for birthday child.
Contact Joseph Young | Book Now!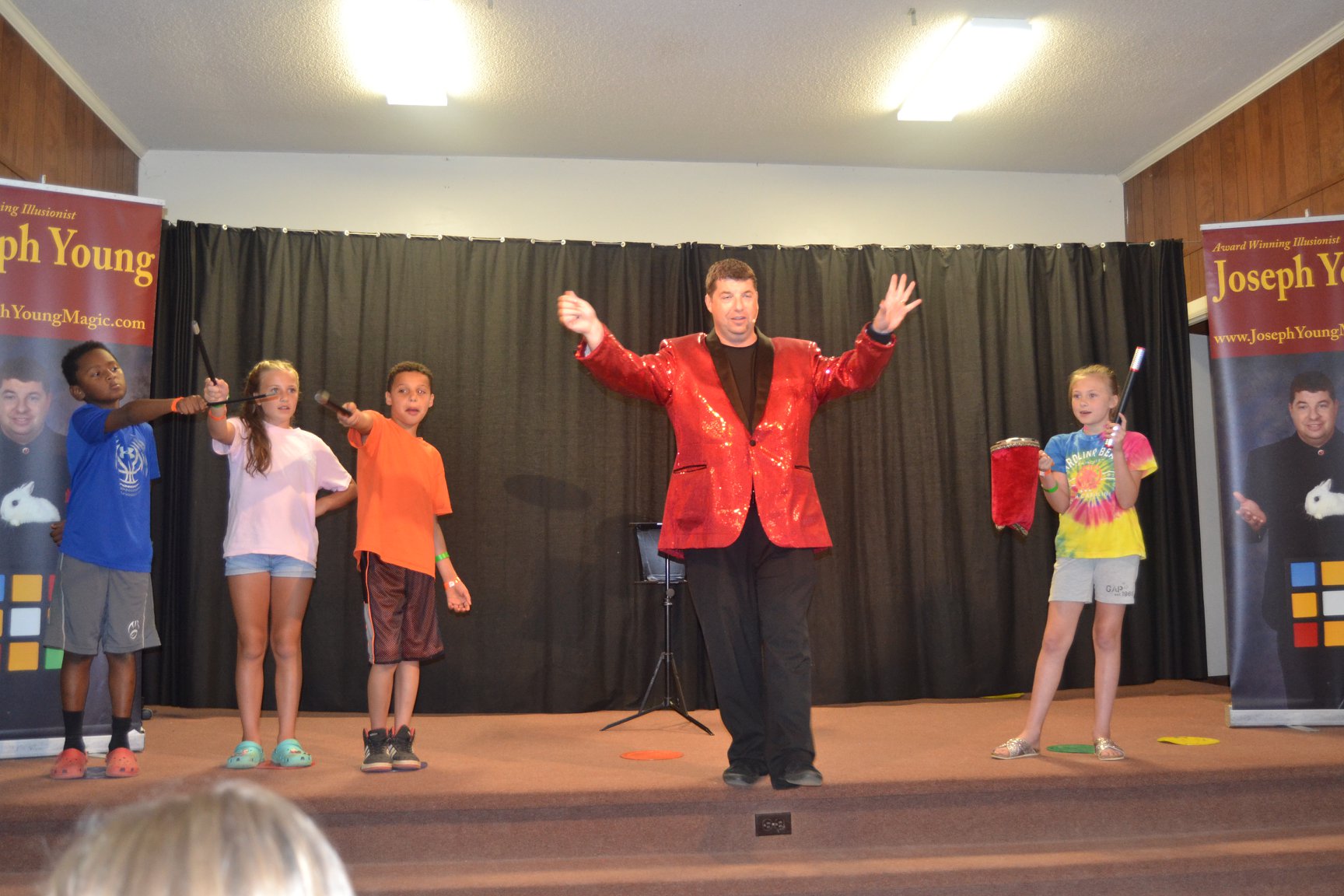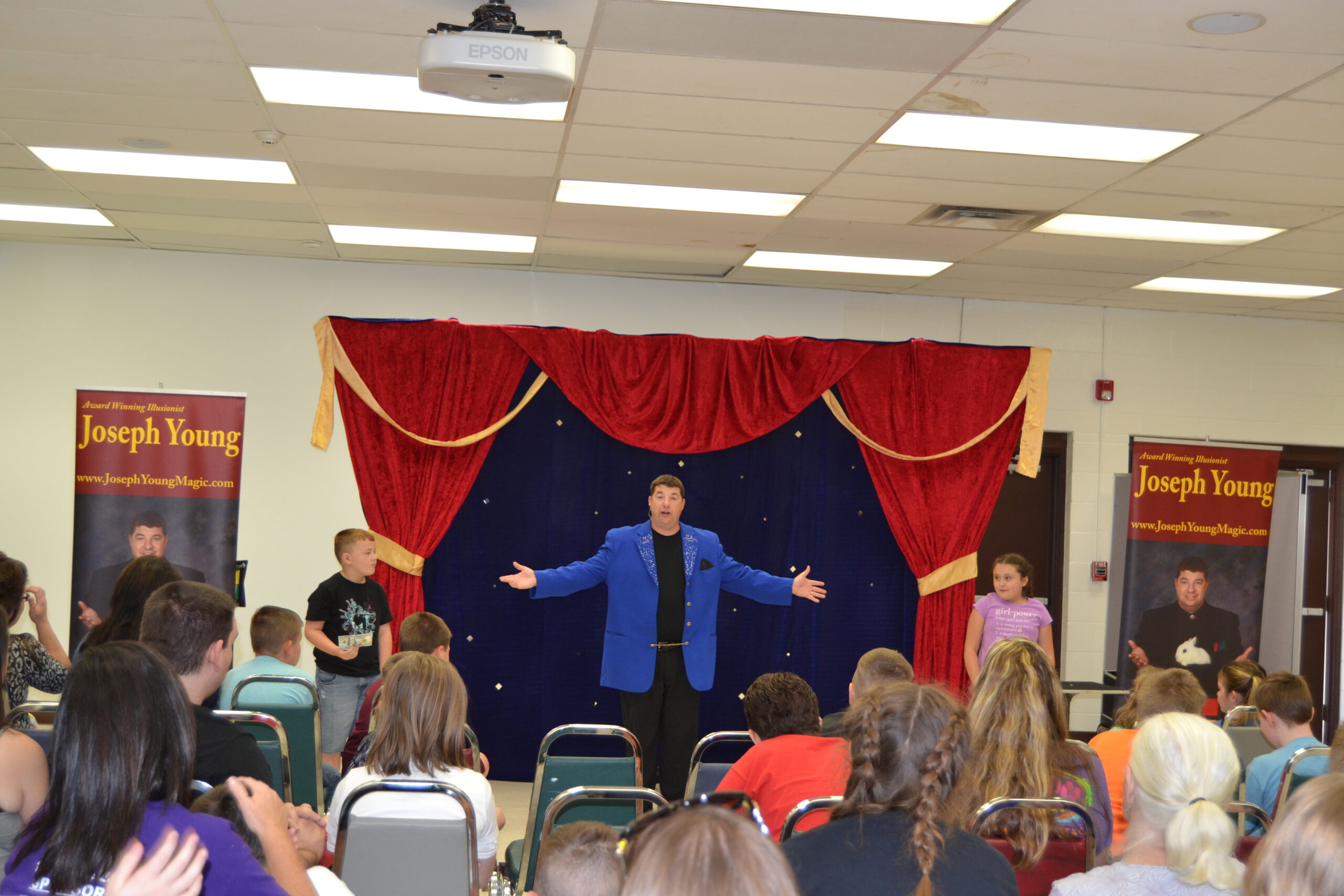 No-Risk Money Back Guarantee
Please contact Joseph Young directly 276-393-4410 / Joseph@JosephYoungMagic.com with the details of your event. Joseph will respond quickly with an entertainment proposal & price quote to meet your special event needs and budget! No Risk Money Back Guarantee: All of services come with a complete no-risk money back guarantee.
Contact Joseph Young | Book Now!
Joseph Young Highlights Videos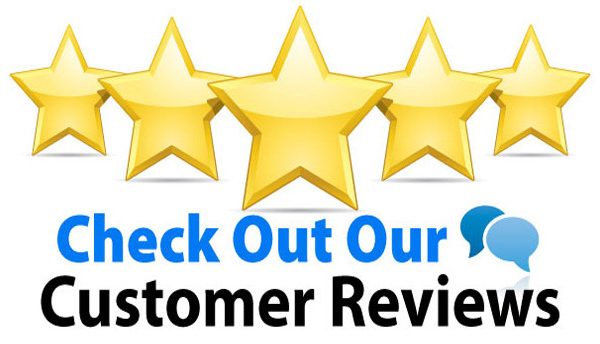 Joseph has entertained at our Family Day event for the past 8 years. Book him Now!
Letcher County Family Day


"Outstanding event for family atmosphere for Knoxville Hilton Family Day. The whole team had a great time. Truly exceeded expectations!
Manager Paul Jordan


Thanks so much for making my 6-year old daughter's birthday unforgettable. It is truly a show for the entire family.
Mrs. Blankenship

I would love to partner with you at your next event. Please let me create and an amazing presentation that will exceed your expectations.